How Can We Help You?
Serving our customers is what we do since 1936. What makes us most proud of our job, and SAPICI different, is our deep understanding of our customers' needs, along with the passion, the commitment and the ability of each SAPICI employee to satisfy them. These are not just words, these are facts that our customers notice and appreciate every time they interact with us.
Each and every SAPICI employee is committed to satisfying his or her customers, as this means building the ideal conditions for common sustainable success. Every day we give our customers new reasons why choosing SAPICI as their supplier of choice. For our diversified, traditional or most innovative, product ranges; always for the level of service we provide them. We work to be fast, precise and punctual in processing every order, striving to always respect all elements and details in our customers' requests.
The exact execution of each action - from tailoring new products to the timely delivery of the expected materials to our customers' doors - makes of SAPICI the company that our customers and business partners prefer for their continued profitable growth and sustainable success.
Please contact us for any question or comment:
General information: info@sapici.it
Technical information: tech@sapici.it
Commercial information | SAPICI Customer Service: sales@sapici.it | Phone: +39 02 9644621
Editorial information | Media Relations: media@sapici.it
Human Resources Department. As a key part of our commitment to sustainable growth, SAPICI is constantly looking for motivated talents willing to join our global team and make the difference with their contribution. We are currently looking for qualified candidates in Technical Sales for our Flexible Packaging and Prepolymers businesses. You can always e-mail your CV and motivation letter to our Human Resources Department at: human-resources@sapici.it.
Global Headquarter
Via del Lazzaretto 200
21042 Caronno Pertusella (Varese, Italy)
Tel: +39 02 9644621
Fax: +39 02 96450110
Production and technical support
Via Bergamo 2
20063 Cernusco sul Naviglio (Milan, Italy)
Tel: +39 02 921871
Fax: +39 02 92141949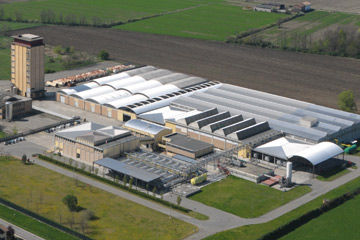 Production and technical support
Via Cantarana 20
27043 San Cipriano Po (Pavia, Italy)
Tel: +39 0385 24991
Fax: +39 0385 2499021